The material that dresses our everyday life.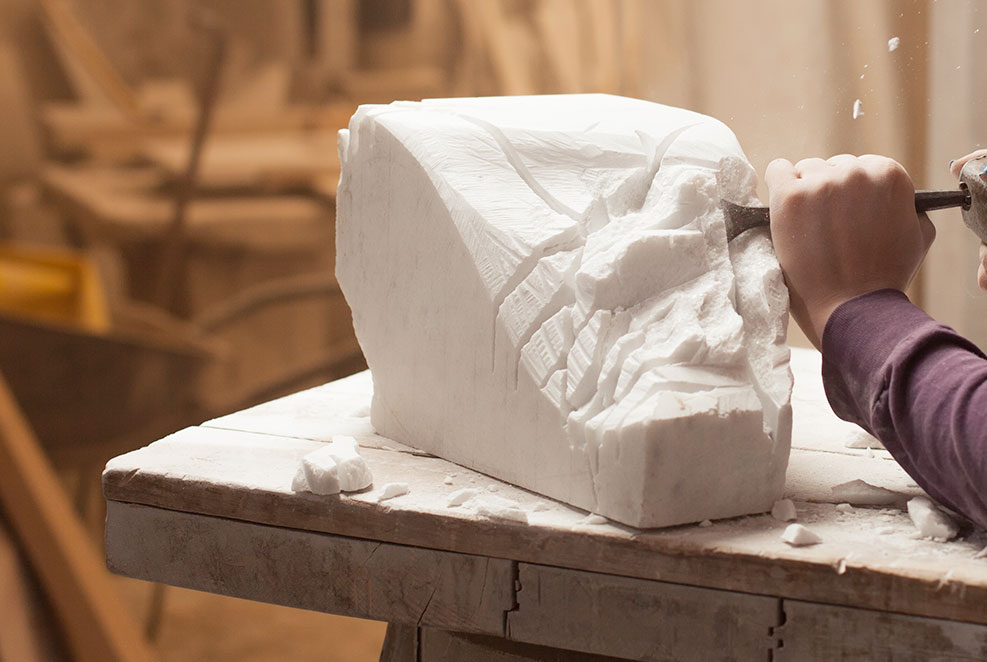 THE SOUL OF STONE: FREEING THE LIGHT
Marble is the most precious stone that, first nature and then human genius, have ever been called upon to shape. A unique surface that captures and retains light before returning it to the world with a soft, authentic shine. Sculpture creates through subtraction: the artist has the power to discover the essence of things and free it from what is superfluous. A living matter that comes to life, marble inspires Scultorea, the new collection from Marca Corona.
THE FANTASY
OF NATURE:
UNVEILING
HARMONIES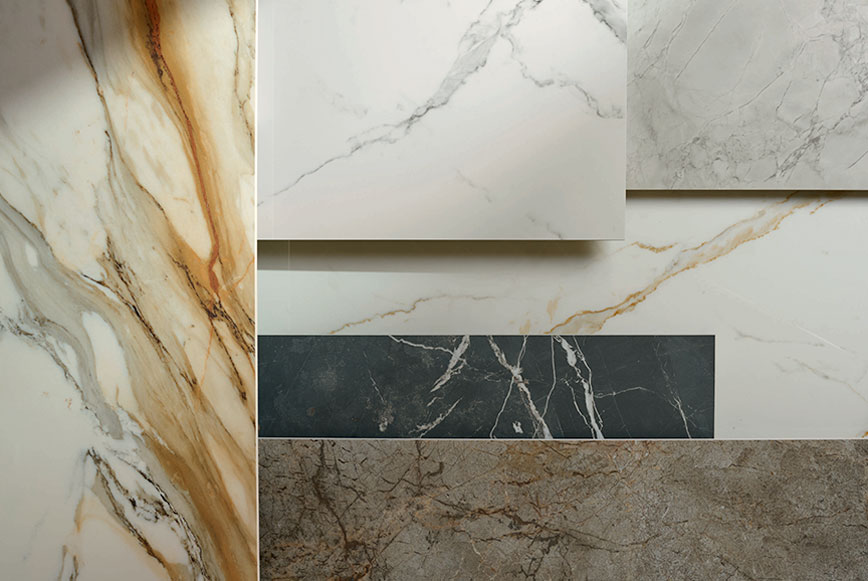 A great natural richness and variety is reflected in the collection, starting with research into the white marble of Carrara and the Apuan Alps, the masterpiece that Michelangelo Buonarroti described as dazzling whiteness, a homogeneous and crystalline grain similar to sugar. From here, and from precious stones with strong nuances that take us back to lands of the Orient and legendary journeys to discover new worlds, new rooms originate, dressed in unmistakable sheens and veins, the spirit of a material that never ceases to enchant.
A block of marble is already, in power, the form that talent will be able to return to it. Scultorea evokes the enchantment and infinite facets of a natural landscape, through a multiplicity of elements that fit together artfully and create infinite patterns and original designs. The largest size of 120×278 cm and the smallest of just 6×24 cm are embedded with hexagon and chevron in surfaces that project kaleidoscopes.
THE FORM OF ART:
INVENTING GEOMETRIES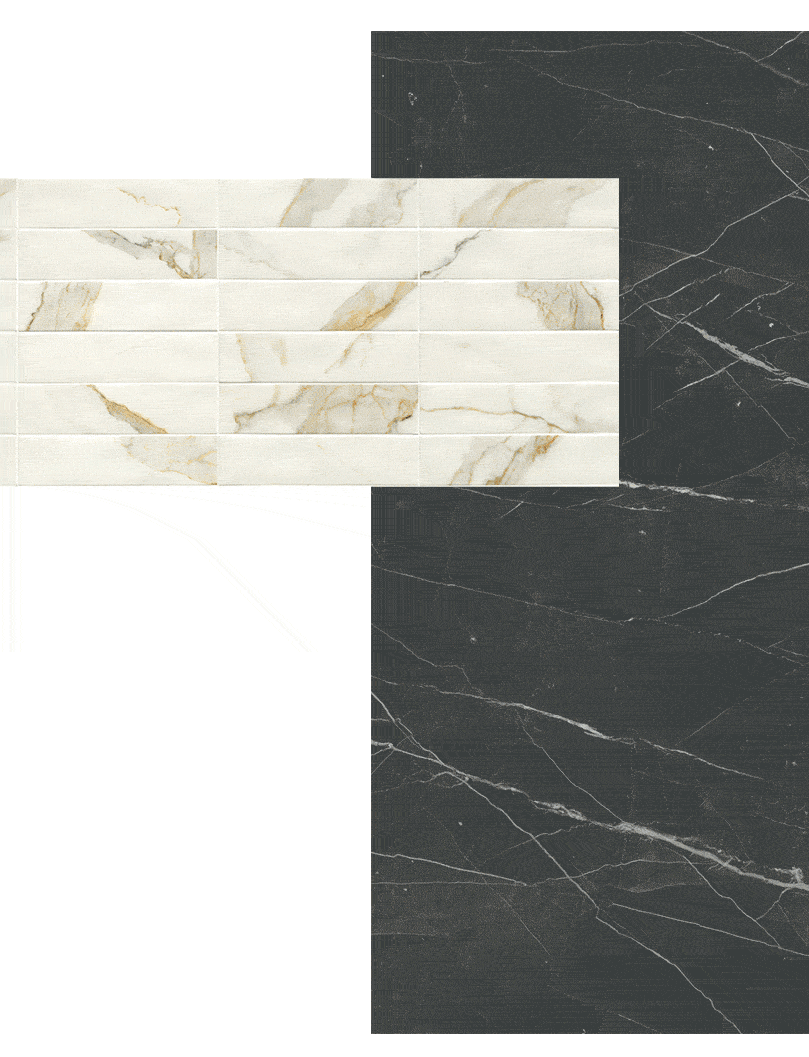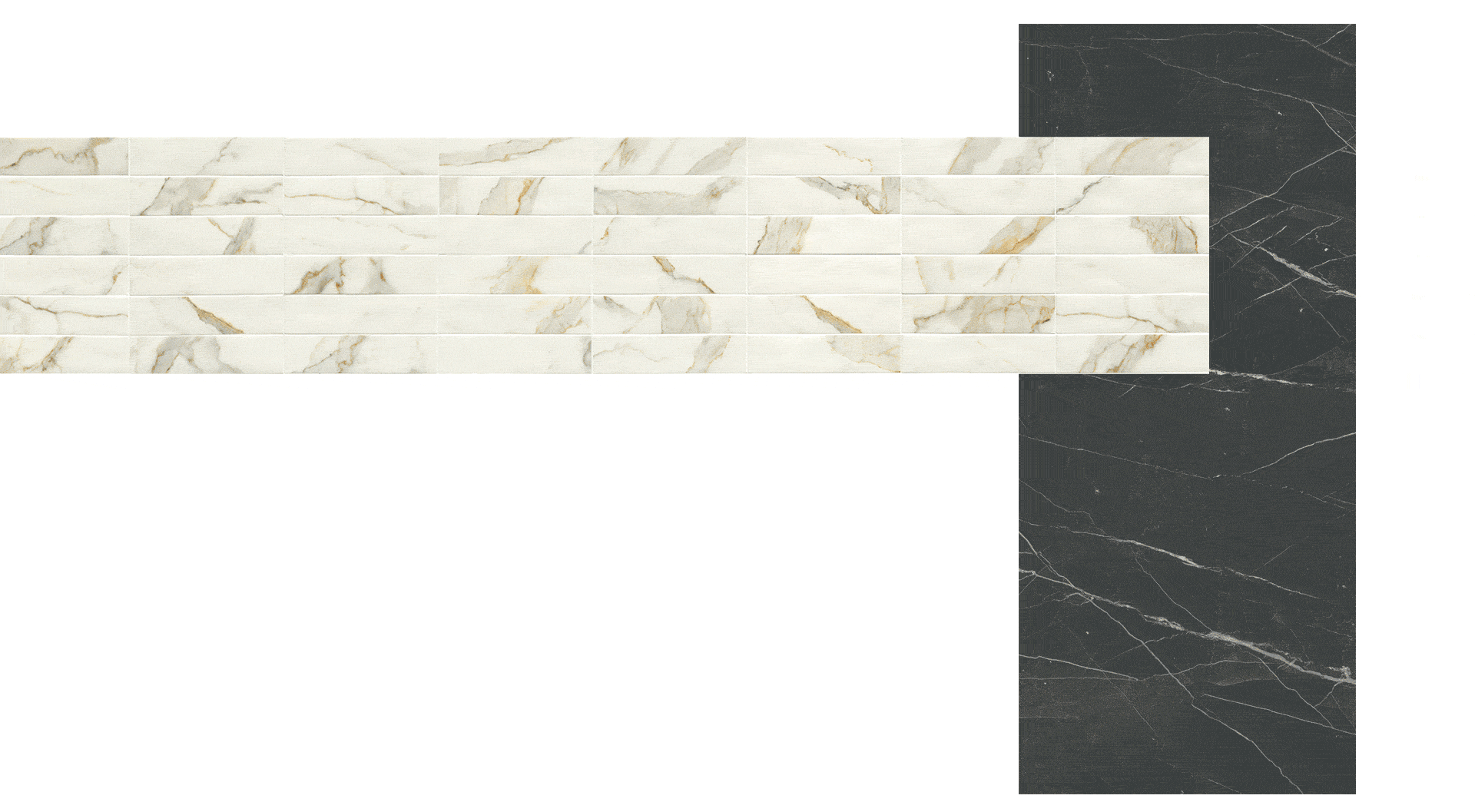 THE VOCATION
OF TECHNOLOGY
REPLICATING
UNIQUENESS
Technology, a valuable ally of this collection, can replicate, in the large 120×278 slab size, the exclusivity of the uninterrupted pattern typical of natural stone. The continuous vein installation is recreated in the design phase by creating a customised pattern reproducing on five slabs a striking sequence. The result reveals a single block of marble that, especially in wall installation, represents the most authentic and valuable aesthetic version of Scultorea.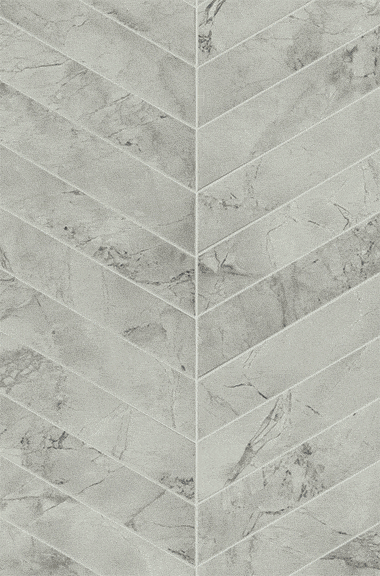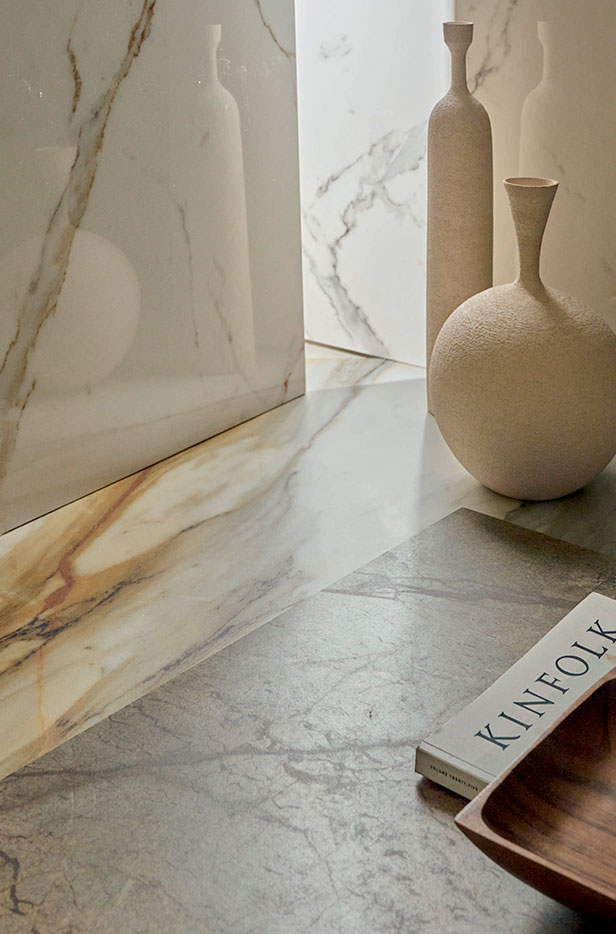 THE BODY OF COLOUR:
CARESSING PERFECTION
The sense of touch is awakened to best perceive the amazing harmony between the collection and natural stone. Alongside the Naturale and Reflex finishes with their special brightness, Velvet gives the surface a comfortable, smooth feel that enhances the design and its veins in a unique feeling of thickness and build. Potentially endless combinations thanks to the range of colours available in medium, large and small sizes to satisfy the most sophisticated interior design.
THE AMBITION
OF SPACE:
INVENTING
ATMOSPHERES
Scultorea celebrates nature's masterpieces, simplicity and wonder, and enhances their versatility by highlighting innovating combinations with additional and different effects, from woods to cements, from solid colours to wall panelling and wallpapers.
Such a sharp personality that it manages to share the stage with other elements and finishes in a complicity that creates unexpected atmospheres, refined contrasts, a desire to inhabit space, every day, with rediscovered wonder.